Get to know us! We're Barcelona City Tour!
Barcelona City Tour is the official hop on/hop off bus in the city. Operated by the union of two companies, Julià Travel and Moventis. Both with great experience in the travel industry.
According to many experts, we're one of the best hop on hop off buses in the world. For years, we have received the award for the best hop on hop off bus according to the TripAdvisor Traveller's choice seal. The last one in 2020.
Did you know we are members of Gray Line Spain? Gray Line is the main network of agencies and tour operators specializing in visits around the world. With this license, we guarantee the quality of an excellent service.
What's more, we are a company concerned about the environment. That is why we were the first Spanish firm to include a 100% electric bus. This was later joined by the hybrid buses that began to roll in 2017. The Catalan government endorsed us with the environment guarantee badge.
Our vehicles guarantee that you travel in comfort. The double-decker buses have a heated lower deck and open-top. USB slots to connect your charger, free Wi-Fi and wheelchair accessible ramps.
Without doubt, the key to the success of the Barcelona City Tour is our team. The staff on board our buses will make you feel at home. And for any doubts you might have, our customer service department will be happy to help you.
New from Grupo Julià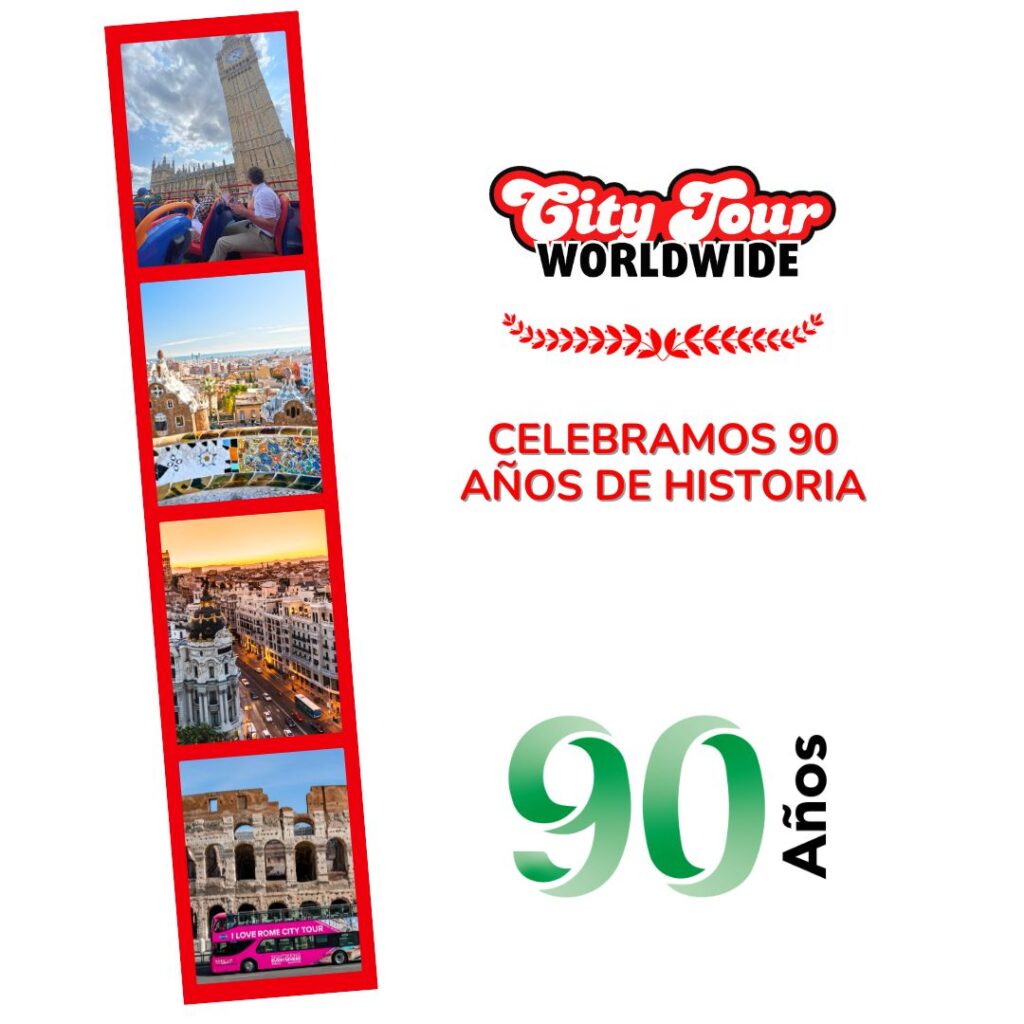 City Tour is proud to be part of Grupo Julià.
In the year we celebrate our 90th anniversary, Grupo Julià continues to lead the way in the travel industry. For nine decades, we have dedicated our commitment to providing unique and memorable experiences to travelers around the world.
On this 90th anniversary, we would like to express our gratitude to all the travelers who have trusted us over the years. We look forward to continuing to be your number one choice for unforgettable experiences in cities around the world – here's to 90 years of history and many more adventures ahead!